We Live Long and Prosper as we develop our wing chun Skills
Hello Ching Mo and Ip Ching family members,
We care for your well-being and understand the challenging times we are in. Therefore we are offering one to one online tuition and in-person tuition options to help with continuous learning and self-improvement. You can book online classes or browse our free instructional video collection on our website. Alternatively, give us a call to confirm your in-person attendance. We believe in providing the best learning experience for all of our family members. We look forward to seeing you soon and wish you all the best in your educational endeavors.
Greetings and a warm welcome to our esteemed members! It is with great joy and excitement that we invite you to our exclusive website. With a comprehensive guide on our training and grading syllabus, this website is designed exclusively to cater to your needs. We understand that time management is of utmost importance and that is why we have ensured that you have access to all the information you need, whenever you need it.
The Ching Mo Family has an array of interconnected websites dedicated to the practice and promotion of Wing Chun, a traditional Chinese martial art, within the Manchester, Yorkshire, North Wales, Bristol, Ipswich, and Warrington areas of the United Kingdom.
chingmo.co.uk is the original website of the Ching Mo Family founded in 1995, and chingmo.net the online web shop are central hubs, serving as primary online platforms for Wing Chun enthusiasts, practitioners, instructors, and schools to connect and share information.
The websites manchesterwingchun.co.uk which links to a Ching Mo family membership website and wingchunmanchester.co.uk which is the ladies only website set up to promote Wing Chun to females that wish to only train in this environment and applies to the Female only classes based in Manchester.
These platforms may provide details about class schedules, instructor profiles, and student testimonials, helping individuals interested in learning or practicing Wing Chun find local resources and training opportunities.
The addition of ipchingmanchester.co.uk which is the only UK Authorised Sub Association is our direct association with the late Grandmaster Ip Man, via our Grandmaster Ip Ching, the youngest son of Ip Man, the legendary figure in the world of Wing Chun and the martial arts most famous exponent.
These websites we mention are dedicated to a specific lineage or style of Wing Chun with roots in the teachings of Ip Man. We offer insights into the history and philosophy of this Wing Chun tradition.
These websites host articles, videos, training resources, and event listings, creating a cohesive online community for those interested in Wing Chun.
We also offer a tradition Chinese Medicine treatments for a variety of symptoms as well as specific martial arts injuries and advice via our Traditional Chinese Medicine website chingmo.org.uk.
We hope these websites give a valuable set of resources for any organisation affiliated with the Wing Chun community.
Our website also offers a broader perspective on Wing Chun and health, with our association school including northwaleswingchun.co.uk under Sifu David McQuillan and combinedarts.org under Sifu Marcus Watts who promote the practical and health benefits of practicing this martial art.
We also wish to promote our local comminates via our training venues like stmatthewscommunityhall.co.uk, this venue also hosts several other local services.
In addition, we offer an enriching chat forum where you can interact with fellow members and training experts to share your experiences and discuss various topics related to martial arts. Furthermore, our grading level syllabus is designed with your growth and success in mind.
As a member, you also have the ability to update your personal information with ease using the members update and registration form. We highly recommend signing up for our newsletter to keep yourself informed about our seminars, course dates, grading days, and valuable training tips from highly experienced experts. It's the perfect way to stay up-to-date with any last-minute changes to Ching Mo events.
We highly encourage you to sign up for our newsletter to stay informed and make the most of your membership. Thank you for choosing our website as your training and grading syllabus partner.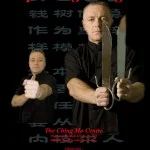 You can book your online class or personal tuition slot via our online web shop or on the members welcome page. Whether it be classes, personal tuition of family classes, just follow the booking link on the member's page.
Receive our School updates
Getting the best from your training means communicating with other members
Looking to connect with other members of the Ching Mo community? Our chat forum is the perfect place to do just that! Not only can you chat with fellow students, but you can also engage in meaningful discussions, ask questions that you might forget during class, and receive helpful advice from others who have gone through similar experiences. Whether you are looking for support, want to share your own knowledge, or simply want to connect with others who share similar interests, our chat forum has something for everyone. So why wait? Sign up today and join the conversation!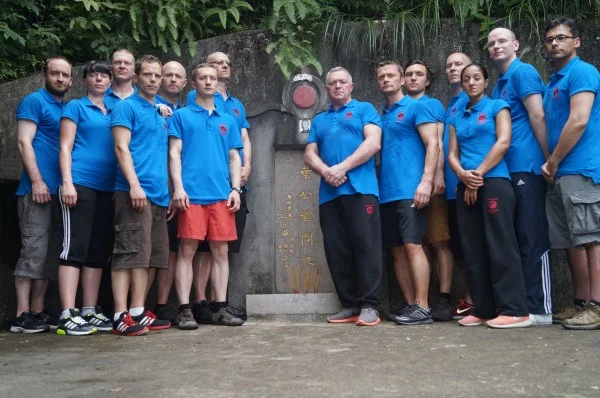 What makes Ching Mo a Family?
Dedicated student and instructors. Ching Mo prides itself in the knowledge that most of our senior students have been with us over 20+ years
Ching Mo holds regular training camps in the UK which allows students from all schools to come together and practice.
Our members are welcome at hundreds of schools around the world
We have an internationally recognised reputation and regularly take Ching Mo Students to train in Hong Kong.
Sifu Billy has a very close relationship with all Ip Ching senior students around the world.
Ching Mo Schools is the only officially authorised Sub Association outside of Asia
What Ching Mo Students say
How Wing Chun has changed lives? Hear from our members.
Since taking up Wing Chun I have become more healthy and more cofident
Wing Chun has given me a chance to travel to Hong Kong and train with people from around the world and to make great friends
Since taking up Wing chun I have reduced my weight got fitter and am starting on a more positive and focused path
"Begin your journey to a better life with confidence, fitness, self defence, and happiness"
Would you like to train in Ip Ching Ving Tsun?
We're happy to help with your inquiries about our programs. Our classes can improve your physical, emotional, and mental health with various options to choose from. Follow your passions and reach out to us to become your best self.
Transform your body, mind and life today.